Top 10 stories of 2020 - The San Diego Union-Tribune
- Hallo sahabat
kewanitaan
, Pada Artikel yang anda baca kali ini dengan judul Top 10 stories of 2020 - The San Diego Union-Tribune, kami telah mempersiapkan artikel ini dengan baik untuk anda baca dan ambil informasi didalamnya. mudah-mudahan isi postingan
Artikel Comot Kabar
, yang kami tulis ini dapat anda pahami. baiklah, selamat membaca.
Judul :
Top 10 stories of 2020 - The San Diego Union-Tribune
link :
Top 10 stories of 2020 - The San Diego Union-Tribune
Top 10 stories of 2020 - The San Diego Union-Tribune
Top 10 stories of 2020 - The San Diego Union-Tribune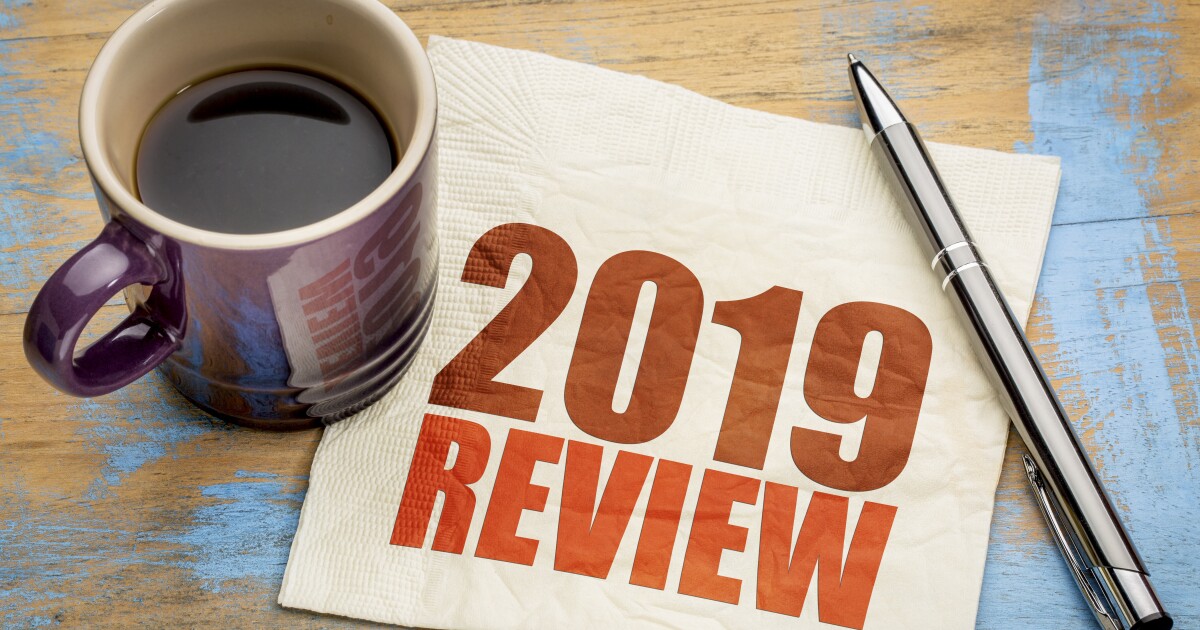 Below are the Top 10 news stories from our region, as determined by the staffs of the Poway News Chieftain and Rancho Bernardo/4S Ranch News Journal:
1. Attack on Chabad of Poway - The worldwide media spotlight shone on Poway in late April when the local community wrapped a figurative and literal warm embrace around Congregation Chabad of Poway following a shooting there that left one congregant dead. A lone gunman allegedly opened fire with an AR-15 style rifle in the synagogue on April 27 while yelling anti-Semantic comments. A founding member of the congregation, Lori Gilbert-Kaye was shot dead while Rabbi Yisroel Goldstein and two others were injured. A 19-year-old Rancho Penasquitos man – John T. Earnest – was arrested a short time later in Rancho Bernardo. A June 2 trial date has been tentatively set.
2. Poway Unified School District bond issue – Following several public hearings, the school board in November voted unanimously to place on the March primary ballot a $448 million general obligation bond measure intended to pay for a wide variety of replacement, repair and modernization projects at dozens of district schools. If the measure gains the required 55 percent voter approval, the district would qualify for up to $90 million in additional money from the state, according to district officials.
3. Poway water crisis - A late-November rainstorm led to a one-week boil-water order which impacted 50,000 Poway water customers and closed 190 restaurants, bars and related businesses. A boil-water order – the first in the city's history – was issued after residential customers in the Green Valley and Garden Road areas noticed discolored tap water. The problem was traced to a faulty flapper valve that allowed tainted stormwater to enter a 10 million gallon post-treated water tank near Lake Poway. Multiple water quality tests confirmed the city's water supply was safe to drink, but the state keep the order in effect for five days.
4. Mickey Cafagna Community Center – More than a decade of on-and-off planning for a new community center in Poway's Community Park came to fruition in October when the City Council approved a $9.9 million construction contract. Three aging buildings in the park will be demolished next month and will be replaced by a new senior center, community center and several city offices. Senior citizen classes and a nutrition program have been temporarily relocated to 16315 Pomerado Road. The new center should be open in spring 2021.
5. Rancho Bernardo father convicted of killing children - A jury in September found a Rancho Bernardo man guilty of two counts of involuntary manslaughter in the 2017 deaths of his children, who died in an overnight fire in their father's condo. Henry Lopez was convicted of two counts of involuntary manslaughter and faces sentencing on Jan. 8. According to prosecutors, the fire started because Lopez passed out drunk in bed with a lit cigarette, something his defense attorney denied. The defense's version of the fire's ignition was a charging cellphone under his pillow. Neither a cigarette nor phone were found near the fire's origin.
6. Marijuana outlet in Rancho Bernardo – There was plenty of debate, but no final decision, on Urbn Leaf's proposal to open a dispensary for medical and recreational marijuana at 16375 Bernardo Center Drive. Community member objections center on the location's close proximity to several minor-orientated businesses. Others cited safety concerns, including a potential increase in crime, the types of persons attracted, their loitering around the business while waiting to enter (proponents said the verification and entrance process would cause a wait) and potential danger if customers consumed marijuana and then drove. Whether Rancho Bernardo's first marijuana outlet will be allowed to operate in a shopping center remains to be seen.
7. New Poway city manager – In April, the Poway City Council hired Chris Hazeltine as the new city manager, replacing the retiring Tina White. Hazeltine came from the City of Carlsbad, where he was director of parks and recreation. Poway is his first city manager post. Following a positive six-month review, the council increased Hazeltine's salary by 7.5 percent. Other new key city hires were Director of Finance Aaron Beanan, Fire Chief Jon Canavan and Public Works Director Eric Heidemann.
8. Chinese Bible Church approved – The Chinese Bible Church of San Diego received unanimous approval from the county Board of Supervisors for a "megachurch" on a 9-acre parcel at 16919 Four Gee Road in Santa Fe Valley. It is just west of 4S Ranch and across from Rancho Santa Fe Fire Station No. 2. Spokesperson Winnie Soo Hoo said when the new church is built, it will allow congregations in Carmel Mountain Ranch, Santa Fe Valley and Torrey Highlands to merge. Opponents implored the supervisors at the June meeting to not change the parcel's original zoning that allowed only four homes. Supervisors said it is not unusual for churches to build in residential areas. County planners said traffic studies showed the church's impact would be minimal.
9. Vaus running for supervisor - Poway Mayor Steve Vaus in February became the first candidate for the District 2 seat on the San Diego County Board of Supervisors. If he's one of the top two vote-getters in the March 3 primary election and is elected in the November runoff, Vaus will be the first Poway resident ever to serve on the county board. Also running are former state Sen. Joel Anderson, current state Sen. Brian Jones and mental health professional Kenya Taylor are running. The supervisor's seat is technically nonpartisan, but Vaus, Anderson and Jones are Republicans and Taylor is a Democrat.
10. Future of PCPA - The future of the Poway Center for the Performing Arts came into question as talk began circling about the Poway Unified School District taking over operations from the City of Poway. The PCPA, which is located on the campus of Poway High School, has been subsidized by the city since its 1990 opening. Operations this year cost the city $667,000 in general funds. According to a city staff report from November, the district approached the city to express interest in taking over the PCPA. That interest was confirmed by school Supt. Marian Kim Phelps. At least one meeting has been held between representatives of the city and the district, but no agreement has been reached.
2019-12-25 07:04:02Z
https://ift.tt/2ENfAtM
CBMiX2h0dHBzOi8vd3d3LnNhbmRpZWdvdW5pb250cmlidW5lLmNvbS9wb21lcmFkby1uZXdzL25ld3Mvc3RvcnkvMjAxOS0xMi0yNC90b3AtMTAtc3Rvcmllcy1vZi0yMDIw0gFpaHR0cHM6Ly93d3cuc2FuZGllZ291bmlvbnRyaWJ1bmUuY29tL3BvbWVyYWRvLW5ld3MvbmV3cy9zdG9yeS8yMDE5LTEyLTI0L3RvcC0xMC1zdG9yaWVzLW9mLTIwMjA_X2FtcD10cnVl
Demikianlah Artikel Top 10 stories of 2020 - The San Diego Union-Tribune
Sekianlah artikel Top 10 stories of 2020 - The San Diego Union-Tribune kali ini, mudah-mudahan bisa memberi manfaat untuk anda semua. baiklah, sampai jumpa di postingan artikel lainnya.

Anda sekarang membaca artikel Top 10 stories of 2020 - The San Diego Union-Tribune dengan alamat link https://www.kewanitaan.me/2019/12/top-10-stories-of-2020-san-diego-union_25.html